We are looking for talented students and postdocs who would work with us on current research topics in (nano)magnetism. You will work in an international team which conducts experiments using world-class equipment available at CEITEC, visits other large user facilities such as synchrotrons and free electron lasers, and collaborates with excellent teams abroad. Students who work with us are frequent recipients of prestigious awards and fellowships (Dean's, Rector's, ThermoFischer Scientific, Brno Ph.D. talent).

There are possibilities for internships (Erasmus+ etc) and you can also prepare your bachelor or master thesis in our group. We also welcome discussion of common projects for grant applications such as MSCA fellowships.

If you are interested in a specific topic, contact the corresponding leader.

Nanomagnetism & spintronics: Vojtěch Uhlíř
Magnonics and 3D structures: Michal Urbánek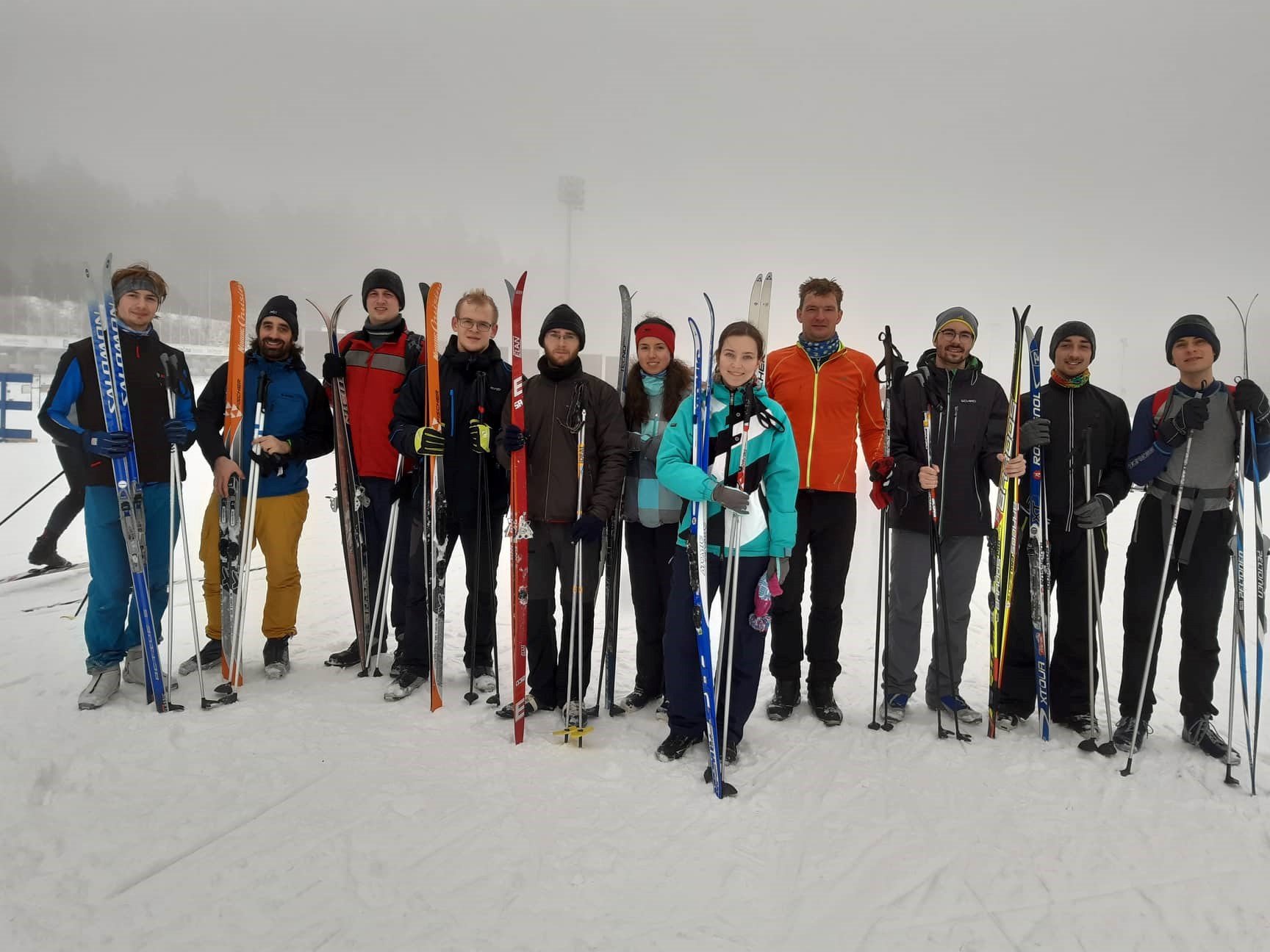 Group photo from the last Winter Retreat in Vlachovice (January 2020)